A garage door is visible from the street or driveway — it's a highly visible part of your home, and it has an impact on how you feel about your home and its neighbourhood.
When your garage door stops longer working, then it is time to repair or replace it altogether. When multiple repairs are required, but that doesn't fix the problem, you will need to consider getting a new garage door installation.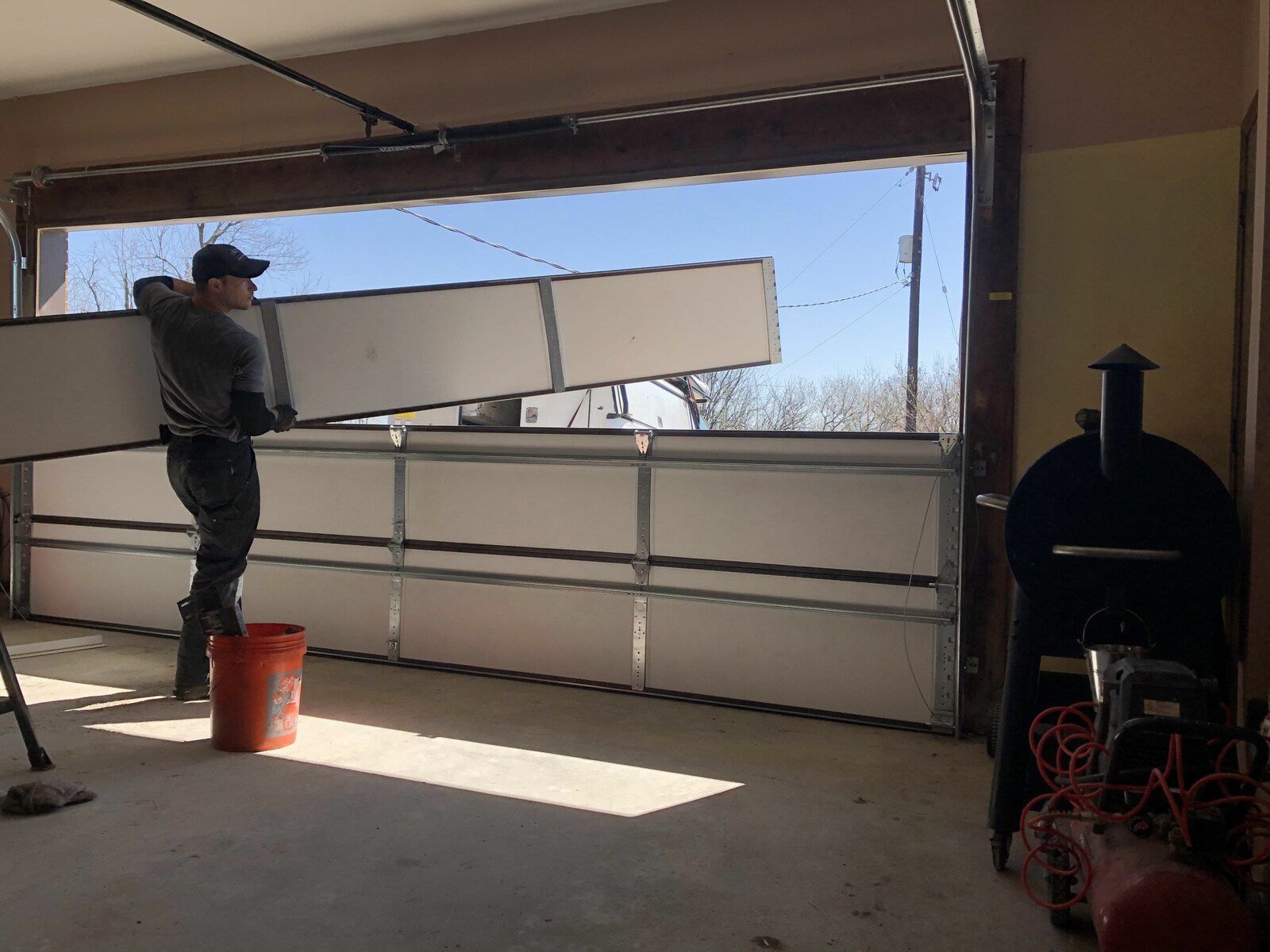 As long as the garage door opener works every day, it's easy to let the years of wear on your garage door go on by. But what about the aesthetics of your garage door? When was the last time you reviewed how it looks? If you take a closer look, you might realize it's old, and it may be time to install a new garage door. With a new garage door, you'll gain many perks that come with it.
There are several meaningful advantages to having a new garage door installed in your home. Here are five to think about!
Increase in Home Value
Aside from the aesthetic considerations, an old and creaky garage door can have a significant impact on your ability to close it properly. As previously stated, a garage door is a prominent part of what people see from the street. As the saying goes, you never get a second chance to make an excellent first impression. Replacing a worn-out, old door with something elegant and quiet will alter how potential buyers view the entire house.
Enhanced Security
Old garage doors with thousands of open & close cycles can pose a safety hazard. This is because the garage door springs can become weaker as the number of cycles increases. They could snap at any time if they have never been replaced and/or have been poorly maintained. Take our word for it: if a torsion spring snaps, you don't want to be under an open garage door. It's moments like these when you realize how heavy a garage door can be.
Advanced Personal Safety
An old, poorly operating garage door is a safety threat to anyone living in a house, along with the property stored in the garage. A large percentage of home invasions occur through garage doors (the majority of these garage doors are more than ten years old).
Today's garage doors are technological marvels. You can install an insulated steel garage door with a code-changing system for the automatic garage door opener and be able to sleep restfully at night.
Reduced maintenance
An old garage door will almost certainly need to be serviced regularly. Typically, a garage door spring, garage door cables, garage door panels, or garage door tracks are the first items to be repaired.
A new garage door will need a once-a-year maintenance check from the professionals at Titan Garage Doors to keep it running smoothly, quietly, and trouble-free.
Reduce Noise
When an old garage door opens, it can make a loud sound like it's rolling through your house, rattling and clunking its way up and down the tracks. Similarly, an old, sagging door with many gaps between the panels and around the edges will make a lot of street noise. Noise pollution from both inside and outside the home can be reduced by replacing your garage door with a new tight-fitting, insulated door.
Invest in the best quality doors!
If you're in need of a new garage door installation, the professionals at Titan Garage Doors can assist you. They have a wide range of styles and designs to choose from, and you can even customize your garage door to fit your home perfectly. Titan Garage Doors will be delighted to help you! Visit their website today to learn how they can make replacing your garage door as painless as possible.