A garage door opener is one of the most overlooked elements of any garage. From chain-driven openers to belt-driven openers and even some openers with smartphone apps, there are many options available today. Here we'll discuss what types of garage door openers are available on the market and what to look for when you're purchasing one.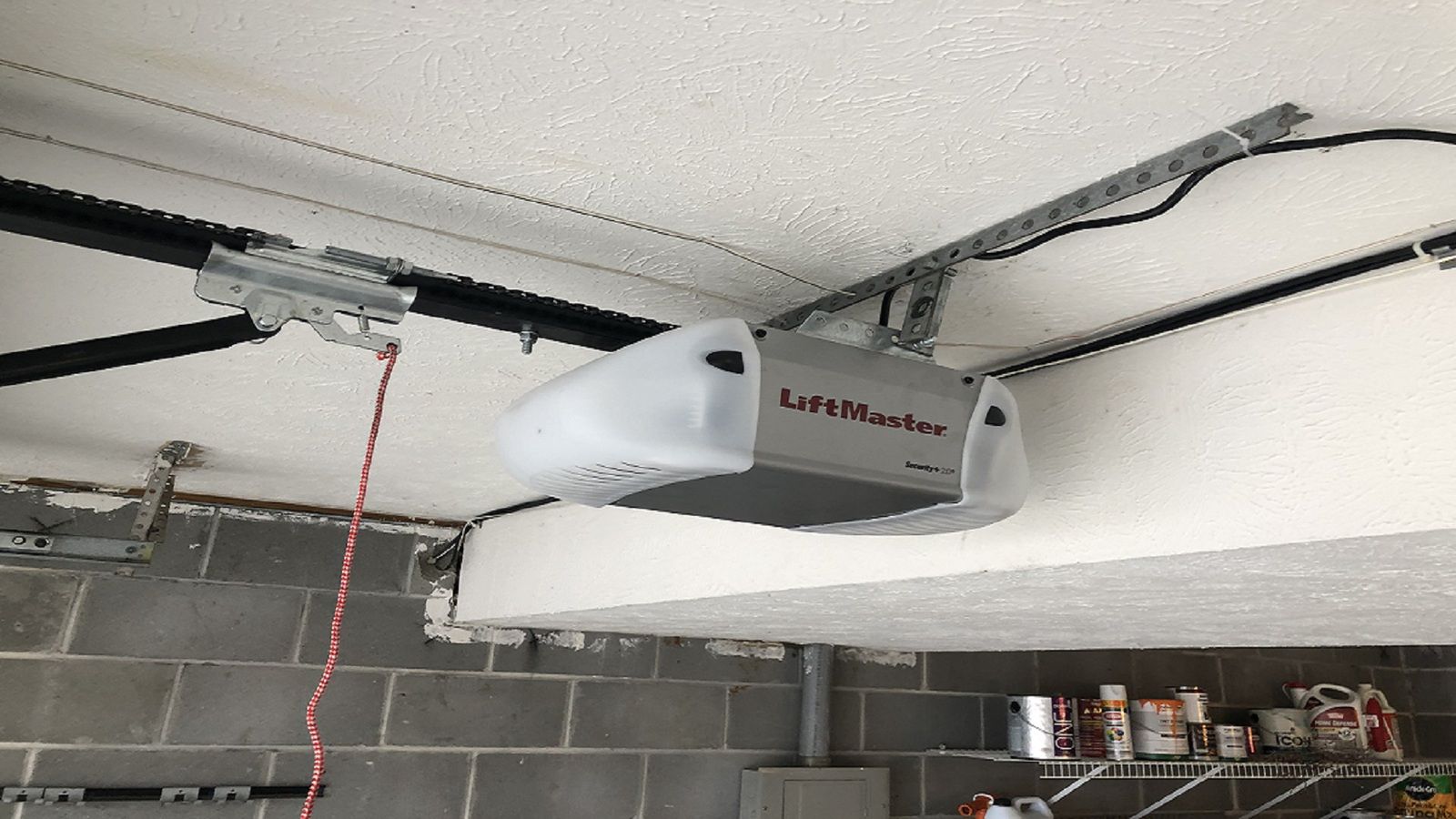 Before you buy a garage door opener, here are some things you should consider
Be sure to consider some basic requirements before buying a new garage door opener. Unless you have a clear idea of what you need in terms of power, extension kits, and installation, you might not know what you need.
How much horsepower does it have? Is it important to choose an opener with powerful motors?
A garage door's weight and size determine how much horsepower you require. The bare minimum you need for a garage door opener is 1/2 horsepower if the garage door is over 20 feet wide. Be mindful of the opening and closing speed of your garage door as well as its horsepower. A little overpowered garage door opener is generally better than an underpowered one. It takes the average opener 6-8 seconds to lift a garage door.
When it comes to garage door openers, safety comes first
It is convenient to have an automatic garage door opener, but it can also be dangerous. Lasers are typically mounted at either end of the garage door opening on standard garage door openers. Garage doors will stop when a foreign object disturbs the laser alignment.
The automatic reverse feature of modern garage door openers is another great feature. Your garage door will automatically reverse if it hits an object like a car when it is coming down.
Close the door and wave a broomstick in front of the lasers periodically so that you can make sure these safety features are working. A misalignment of your laser sensors or a failure of the lasers is most likely the reason your door continues to descend. To re-align the lasers, refer to the user manual for your garage door opener. You may need to hire a garage door technician if that does not work.
Garage door opener installation- Hire a professional garage door opener installer or install yourself?
Is a garage door opener installation something you can do yourself? The installation of a garage door opener is something that a professional should do. The installation process takes experience, and the door opening and closing calibration will require an expert. A garage door opener installation typically takes between four and six hours.
Garage Door Openers: 3 Types of Drive Systems
Today, garage door drive systems are available in three main categories. While some are designed for noise-reduced garages, others are designed for homeowners who want dependability and value. Below are the different types of drive systems.
Chain Driven Garage Door Openers
Among all garage door opener types, chain drive openers are much more common and the least expensive. Garage door openers of this type use sprockets and chains to raise and lower the garage door.
Belt Driven Garage Opener Systems
They are less noisy than other types of garage door openers since rubber belts are used to open the door. Rubber belts ensure there is no metal-on-metal contact between your garage door opener and the garage door, which reduces vibration and increases the garage door opener's life. The cost of belt drive openers is a bit higher, but they should last on par or even longer than chain-driven openers.
Screw Drive Garage Door Openers
Consider buying a screw-driven garage door opener if you want a quiet garage door. Low-maintenance garage door openers with screw drives are really convenient. They use a threaded rod to open and close the garage door and have fewer moving parts than other types. Moving parts are fewer, so maintenance is easier.
Modern Technology Makes Garage Doors Open Easier!
Here's the cool part! Today, some modern garage door openers can be controlled remotely with your smartphone. In most cases, a smartphone app is needed to open a garage door remotely. Additionally, some apps can confirm whether your garage door is down - so if you are already at work and wonder if you closed it, you could go to your app to find out quickly.
Summary
When you are looking to replace, install, or simply looking for a garage door opener repair, there are many options available to you. The best practice is to contact a reliable and trusted garage door repair company.
If you are searching for a reliable team offering services for garage door opener installation in Fort Collins, CO, then Titan Garage doors is the choice for you.